The Palomar Mountain Planning Organization (PMPO) is a nonprofit, membership organization established in the early 1980's to help develop planning goals and proposals for the Palomar Mountain Community. The organization provides guidelines for future economic, social and physical development of the community!

---
The next PMPO Board Meeting will on November 10th, 2018 at 10:30am, followed by meetings on February 9th, 2019 and the Annual General Meeting on May 25th, 2019 at 10am (after the Annual Pancake breakfast) at the Fire Station
---
Postal Address
P.O. Box 145
Palomar Mountain
CA 92060-0145
---
Latest News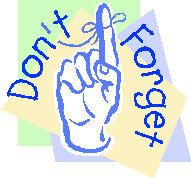 The next PMPO Meeting will be on November 10th, 2018 at 10:30 at the Fire Station
Draft Agenda (Click Here)




2017/2018 Annual General Meeting Update - 5/26/18

2018 / 2019 PMPO Board Officers
Glenn Borland - Chairperson
Rosemary Johnston - Vice Chairperson
Michael Walsh - Treasurer
Michael Pique - Secretary
2018/2019 Board Members
Mike Appelman, Cecelia Borland, Glenn Borland (Chair), Robert Carlyle, James Ewen, Elizabeth Getzoff, Mary Ellen Harshberger (alternate), Rosemary Johnston (Vice Chair), John Lesac, Katie Michelmore, Michael Pique (Secretary), Rigel Rafto, Elizabeth Tainer (alternate), Linda Thorne, Yvonne Vaucher, Michael Walsh (Treasurer), Jack Weisgerber.
---
Want to See the Palomar Mountain Planning Organization Community Calendar? Click Here
---
The Palomar Mountain Fire Safety Council is rebuilding...

The Palomar Mountain Fire Safety Council (PMFSC) is rebuilding and looking for people who are interested is serving on the board.
We are a 501(c) non-profit corporation and currently have two places to fill.
The purpose of the PMFSC is to:
→Identify areas of the mountain where lives, structures, and/or resources are at significant risk due to high fuel loads
→Write grants for funding to accomplish the work necessary to reduce the fuel load in those areas.
→Prioritize, manage and oversee fuel reduction/fire safety projects.
→Educate the mountain community about fire safe practices and opportunities

We work closely with fire agencies, the Resource Conservation District, BLM, California State Parks, and other Fire Safety Councils in the county.

If you are interested is serving on the PMFSC Board please contact Cecelia Borland

---
Mountain Emergency Evacuation Routes


---
Important news about Palomar Mountain State Park


---


Gold Spotted Oak Borer Alert!
Please be on alert to protect the Mountain from the Gold Spotted Oak Borer.
Don't bring Oak Wood from other areas to the mountain

For more Information on the GSOB




GSOB Task Force Meeting, June 3 - 4, 2014 at Pala Resort and Casino has been cancelled

---
Palomar Mountain Network

See what is going on with the other "Groups" on Palomar Mountain
Community Center of Palomar Mountain (CCPM site is currently down)
Palomar Mountain Fire Department
Palomar Mountain Mutual Water Company
Palomar Mountain Observatory
Palomar Mountain State Park

San Diego County Fuel Reduction Program Hotline (866)986-9852
CHP Non-Emergency Dispatch (858)637-3800
Sheriff Non-Emergency Dispatch (760)749-1303
---